Taming the Legend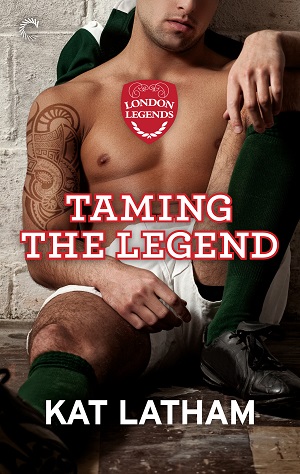 Book four of the London Legends
When retiring rugby star Ash Trenton considered his next career move, coaching troubled teens at his ex-girlfriend's California camp wasn't on the list. But when Camila Morales reappears after eighteen years, begging for his help, he can't say no to his first and only love.
Camila was just sixteen when Ash moved on to start his rugby career, leaving her heartbroken…and on her own to make a life-changing decision. Now she needs his help to win a tournament prize and save her camp. Relying on Ash is the last thing she wants. But while it's hard to get over being dumped for a sport, it's even harder to ignore the rush of attraction that has only gotten stronger after so many years apart.
Coaching teens is the hardest job Ash has ever had, and the task becomes personal when he begins to fall for Camila all over again. But when he is offered his dream job, will he choose the job—or the woman whose heart he already sacrificed once?
Book details
Publication date: May 11, 2015
Publisher: Carina Press
ISBN: 9781426899836
ASIN: B00T3LQJWU
Format: ebook
95,000 words